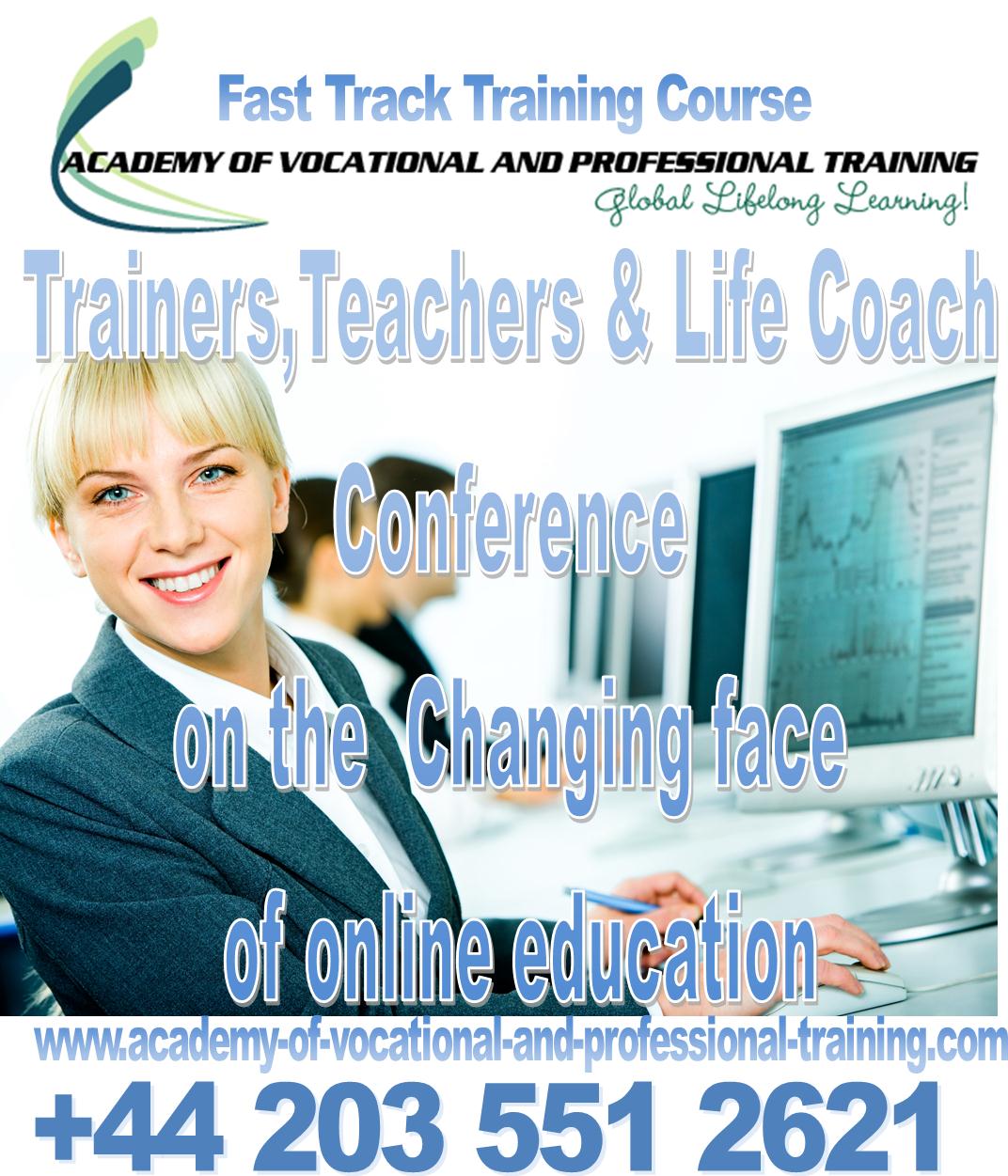 The World of education has changed, and this has impacted on personal trainers, teachers and life coaches on how they source and deliver training.
This conference will introduce the changing face of virtual education and how you can prepare and adapt yourself and business.
At this one day event you will learn how to:
Enhance your understanding of learning styles & how to accommodate all learning styles online

Understand the key principles of effective communication in a workshop setting

Use a variety of training techniques to stimulate participation

Develop a plan and prepare for an effective training session

Understand the different levels of evaluation and when to use each

Understand how and when to add fun and humor to your training session

Identify advanced interventions for difficult situations

Practice the skills needed for a team presentation online.
We will also be looking to enrol virtual trainers for the launch of our global Life Long Learning facility, so register now to find out more and how you could become involved.
for more information on our other training courses and to find out how you could get a free course,  click here
 Register for our forthcoming conference: other dates